For Such a Time as This: Unlocking our Third Culture Kids' potential today.
We often stop at challenges facing our cross-cultural kids. Oh to escape the pain of grief, of loss, of not belonging. Yet there is so much more to the Third Culture than that.
Come celebrate with us the phenomenal gift of being a TCK.
Plenary speaker Michael Pollock will take us on a journey to explore what it looks like to be a thriving Third Culture Kid in today's dynamic world. Some of the greatest European TCK advocates will discuss, create partnerships and develop practical tools in 20+ interactive, leading- edge workshops. See description of workshops below.
Expect to leave this think-tank style gathering with great hope as we unlock the advantages of growing up among worlds.
EuroTCK is a conference for all people with a heart for Third Culture Kids, whether you have TCK responsibility within your organisation or mission, or provide any form of TCK Care. Adult TCKs are more than welcome to participate.
You've been waiting, we have too! Join us this November 21-25, 2022 in Friolzheim, Germany.
(Early bird rates until August 31, 2022.)
Click here for more information, and feel free to contact: eurotck@gmail.com
Follow us on social media!
Read terms and conditions here.
---------------------------
EuroTCK 2022 Workshops and Speaker Bios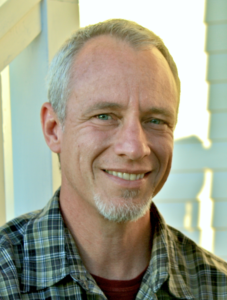 Plenary Speaker - Michael Pollock
Michael Pollock is an ATCK educator, speaker, author, trainer and coach who grew up mobile in the US and Kenya; son of the late Dr. David Pollock. With a Masters in Education and undergrad in Education and International Studies he and his family relocated from the US to China where he served as an International School principal and then created Odyssey, a TCK development organization, for six ISC schools. Michael returned to the US in 2012 to found Daraja, an adult TCK (ATCK) focused non-profit, and for two and a half years brought it under Interaction International which he directed.  He continues to direct Daraja, which separated from Interaction in 2021, to focus on training, coaching and consulting work and collaborations with local and global TCK care initiatives. Co-author of Third Culture Kids: Growing Up Among Worlds 3rd Ed., Michael envisions a world where TCKs thrive, discovering powerful potential.
Self-Care for TCK Caregivers - Michael Pollock
Based on the premise that we 'can't give away what we don't own', we will focus in this workshop on how caregivers must be caretakers of their own selves. We'll touch on theology and jump into practical application. Practicing good self care enables us to impart to others what we possess through experience.
TCK Story-Telling - Michael Pollock 
Telling stories is in vogue but it remains an essential aspect of helping TCKs understand themselves, their experiences, and their growth trajectory. Knowing and telling our stories can also help us identify where growth might be inhibited and where Christ is inviting us to greater freedom. This workshop will give you some tools to help your TCKs re-think and tell their stories, with tips for transition.
LEAP - Transitions After the RAFT - Michael Pollock 
The LEAP model is based on thousands of hours of working with TCKs for healthy transitions and builds on the iconic RAFT. LEAP helps TCKs take hold of their transitions in an intentional way. In this workshop we'll break down the model into actionable pieces so that your TCKs will be equipped to specific ways to activate their transition process towards success.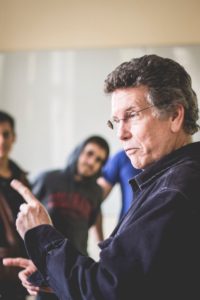 The TCK Profile - Guille Eddy
The TCK Profile Workshop is for those delegates who are new to working with TCK´s. We will go over the basic profile of a TCK as described in the definition given by David Pollock, Michael Pollock and Ruth Van Reken but will include elements of child and adolescent development that have a bearing on this profile. Our goal will be to understand the TCK from their point of view so as to better provide for their care.
Raising TCKs - Guille Eddy
The Raising TCKs workshop we will identify those practices that are beneficial when raising children on the mission field. We will also identify those practices that prove to be less than beneficial. This will be done through interaction with those in attendance so as best to take advantage of the experience that each brings to the workshop.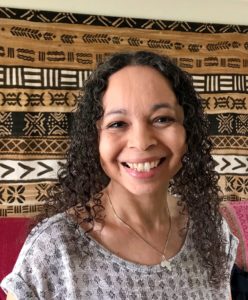 Pre-Field Orientation for TCKs - Yolanda Jerrard
Shifting cultures can be exciting but also an abrupt shock for children.  Familiar faces, sights, and sounds are replaced with the unknown.  We need to prepare children for cross-cultural living before leaving their passport country and on arrival in their host country. Good preparation can't take away the adjustment, but it can provide children with the tools they need to make it work.  Yolanda will share from her experiences with Pre-Field Orientation courses which run for a few weeks to one day, interagency PFOs which she has run.
Yolanda has been with New Tribes Mission since 1992, first serving in Ivory Coast and later Papua New Guinea.  She and her husband have 3 wonderful children.  Stephen and Yolanda now work in England at the NTM-UK headquarters in Lincolnshire providing support, training, and advice for missionary families and TCKs.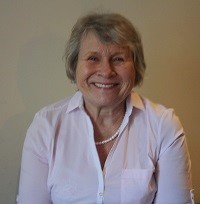 Debriefing Teens - Marion Knell
Marion has served in the leadership of Member Care Europe, Global Member Care, and EuroTCK.  She inaugurated the MA in Member Care at Redcliffe College.  Marion travels internationally speaking on aspects of member Care and TCKs and works as a cross-cultural consultant with an international relocation company training expatriates and their families on acculturation issues.
She has written two books, "Families on the Move" and "Burn Up or Splash Down - the survival guide to re-entry".  She has 3 children, 8 grandchildren, and is a rugby football fanatic.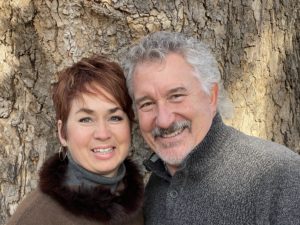 Spiritual Direction for TCKs - David and Jeanni Shepherd
Spiritual direction is a relationship that is going somewhere…and that is to a  deeper faith and more generous offering of the whole self. Asking not just "what is happening?" but "what is moving forward?" We seek to discover and pay attention to the ways God is speaking, moving, and directing as we are in the process of discovering our own selves, life, God and what it means to grow.  The question is, how does this look when talking with kids? Perhaps a lot more gentle and spacious than we think.  This workshop will cover what spiritual direction is and isn't, the unique challenges of the God relationship with TCK's and some ways of accompanying them in their spiritual journey.
Trauma and TCKs -- David and Jeanni Shepherd
It is almost impossible to exclude trauma from any conversation about kids.  From bullying to natural disasters to more complex forms, it is necessary now, to know the effects, screening tools, interventions and process of moving forward with kids who have experienced any form of trauma.  This workshop will overview short and long term effects of trauma and some of the process of forward movement with the unique pains that TCK's carry.
The Shepherds' ministry of nourishing a deeper thirst for God in Christian leaders stems from a personal belief that He is the answer for everything we need and want. Through many individual conversations, mission consultations, and trainings, their message is clear: our work for God is only as vibrant as our life in God is vital to our very existence. Prior to transitioning internationally in 2000, David and Jeanni were LPC counselors in private practice for 12 years in Dallas, Texas and Denver, Colorado. They are co-founders of Ministry Essentials, which exists to join Christian leaders in their journey of faith, challenge their assumptions about God, and inspire a fuller experience of Him. Both hold Masters degrees in counseling and theology from Grace Theological Seminary and Dallas Theological Seminary respectively. David completed his doctorate in Spiritual Formation and Leadership from George Fox Evangelical Seminary with a focus on promoting missionary mutual care through spiritual community. They have lived in Budapest, Hungary, Hong Kong, and Chiang Mai and in 2017 moved back to Budapest to establish a Soul Care Training Center.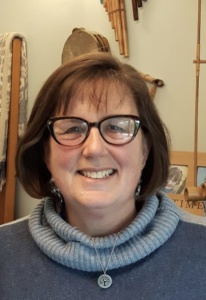 Debriefing Children - Rebecca de Vos
Kids debriefing is both a challenge and a joy. How to get them to share what is going on, in a sensitive and age appropriate way? This seminar will give you simple effective ideas for debriefing kids. Practical activities to help them tell their story and move towards exploring the feelings behind them. This is a hands on session, with a lot of resources to try out and an online book of ideas available. It will include a suggested outline for a debriefing/transition day. The activities are aimed at age 5-11, but many can be adapted to both older and younger kids.
Rebecca is an adult TCK, whose parents worked in business in Saudi Arabia. As a teacher  Rebecca has worked in UK  and Indonesia and supported Home Schooling families too. Rebecca and her husband were in Kazakhstan for 8 years with WEC International and brought up 3 TCKs of their own there. Rebecca is now UK TCK co-ordinator with WEC UK and supports families as they move to and from the field.  Rebecca runs the kids 'rekonnect' camp each summer: an interagency transition camp open to any families returning to the UK. A developing interest and training in family debriefing has led to running family debrief weekends with Wania Honman.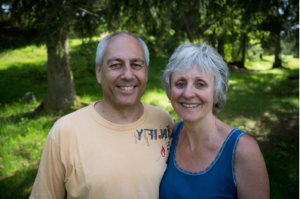 Debriefing Families - Christian Quartier
This workshop aims at looking into goals, advantages and challenges of "Family Debriefing" - either debriefing an individual family, or running a family debriefing retreat with different families attending. To do so, we will consider different case studies.
Counseling ATCKs - Christian Quartier
In this workshop we will consider issues Adult TCKs encounter and explore some creative ways to help them work through these issues. The aim will be to explore ways to provide the ATCKs hope, whilst encouraging them to appreciate their value as an individual and as a person of worth within their home, church, and community; and to take responsibility for their own lives and the process of change and growth. This will be an interactive and experiential workshop.
Christian has a diploma in theology from Emmaüs Bible Institute (CH). He led the work of Operation Mobilisation (OM) in the French speaking part of Switzerland for 9 years before joining an International member care ministry of OM in the UK for 7 years. He has an advanced diploma in Counseling and is a member of the Association of Christian Counselors (ACC) in the UK and of "RESAM", a French speaking network to care for people in ministry. From 2003 to the end of 2011, Christian was the debriefing manager at "Le Rucher Ministries" (F), a debriefing centre based outside of Geneva (CH). Since 2012, he has been working in International member care as a debriefer / counselor / trainer in member care issues and is a worker of the Swiss Mission Fellowship (CH) and seconded to OM Switzerland. OM Switzerland releases him 70% of his time to serve Christian workers, Humanitarian workers, church leaders, their families and organizations with debriefing, critical incident debriefing and brief counseling. He also consults and trains in member care.
Christian is Swiss and lives currently in France, close to Geneva (CH). Married to Simone (CH), they have been married for almost 34 years. They have three young adult daughters.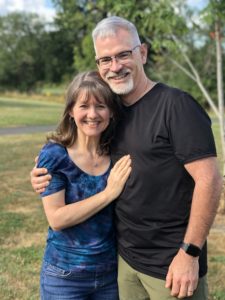 Re-Entry and Transition - Matthew and Cindy Wright
Re-entry and repeated transitions are major factors in the life of any TCK.  In this workshop we will look at the often used RAFT acronym and also explore other ways to help TCKs and their parents as they walk through these experiences. 
Matthew and Cindy Wright are member care providers through their ministry, The 631 Solution. Matthew is a TCK, having grown up in Australia and Cindy is a PK (pastor's kid) from the southeastern US.  Since 1999 they have served in a variety of roles, both on the field (Albania and Greece, as well as world-wide) and off, but have focused on missionary care since 2014.  They have been married for 35 years and have 3 great TCKs of their own as well as 4 beautiful grandchildren.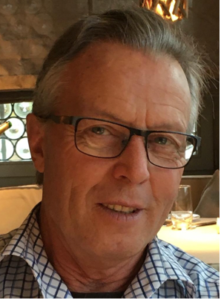 Sexual Abuse on the Mission Field - Walter Joost
This workshop will look at how sexual abuse on the mission field has been dealt with historically as well as how it is being dealt with more recently. We will also look at how leaders and caretakers of children can best prevent it from happening.
Joost is a board member at the AEM Member Care Team
Since 2002 International Member Care Provider in Frontiers
2010 – 2017 International Coordinator of Member Care Frontiers
Core Team member in the Frontiers Child Protection Team
Lecturer at the AWM in Kornthal Germany for Child Protection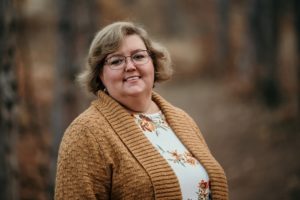 Educating GenZ - Emily Mangels
GenZ is facing unique challenges and operating within new trends unseen by past generations.  While many of the statistics appear gloomy, there is great hope for this generation of believers as they follow Christ in their unprecedented times. Parents, educators and TCK caregivers benefit from awareness of these differences as they raise, educate and work with this generation.
Emily Mangels is a member of the SHARE Education Services staff, and has lived and served in Europe since 2007. She is a credentialed elementary school teacher, with a Master's degree in Special Education, who has experience teaching in US public schools, homeschooling, and using national schools in the Balkans. Her passions are children's literature, exploring new cities, and helping families make educational decisions for the health and well-being of all their members.  She has spoken many times at conferences in Macedonia, Greece, Hungary, Tajikistan, Spain, and the US. She, along with her husband Jonathan and three kids Rebekah, Ross, and Elias, enjoy traveling and learning together.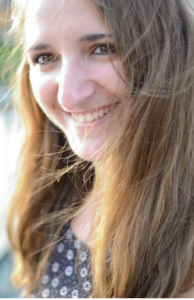 ATCK Special Track
All adult TCKs are welcome to this special track taking place every afternoon. We're opening up a space to discuss questions of faith, identity and relationships to share our experiences, challenges and joys. The sessions will be open-ended with a main focus on exchange and community instead of expert input or therapy.
Supporting TCKs through deconstruction processes

Social media is full of stories from people doubting their faith and asking tough questions – a process often called 'deconstruction'. Some churches and organization see it as a threat to their stability, but often do very little to support those going through it because they overlook how essential this spiritual 'wilderness' is. This open-space discussion will help to contextualize the current deconstruction movement and provide practical advice how to walk with those on the journey.
TCKs and identity The question of who you are and where you belong is probably a life-long companion and TCKs might have to answer it over and over again during the many transitions they face throughout life. We'd like to open the space for all of us to share our challenges and questions – or strategies that have helped us. All ATCKs welcome!
ATCK Track: TCKs and relationships In a globally mobile lifestyle, building and maintaining relationships can be a challenge. How do you create meaningful friendships if you don't know how long you'll stay? How do you live in a cross-cultural marriage? What are challenges and blessings our lifestyle can bring to the relationships in our lives? Join us for an informal workshop with lots of space for open discussion and shared experiences.
Working with non-mission TCKs "You have so much to offer which the intercultural world out there so desperately needs."
Input on pre-field orientation, cultural transitions, culture shock and trauma debriefing – wise pioneers in the MK world have developed wonderful material that has helped countless people in and off the field. It's too good to keep it to ourselves when there are international workers, businesses and refugees in desperate need of expertise, training and support. This workshop will present opportunities the knowledge we already have in surprisingly new contexts.

Katha von Dessien is an ATCK from Uganda who now lives and works in Southern Germany. Eight years ago, she had to painfully let go of her spiritual safety – which ultimately led to a new understanding of God and faith. Even though she has lived in many other places, she has now settled down in Southern Germany, where she works as a teacher – in a cross-cultural setting, of course.
Keep checking this page for more workshops
Mental Health for TCKs...